Dr. Michele Halyard, a Radiation Oncologist, Dean of Mayo Clinic AZ Medical School, and Co-founder of Coalition of Blacks Against Breast Cancer (CBBC) shares a childhood experience which ultimately inspired her career path. Through education and her research, she has made significant progress improving outcomes of breast cancer patients within the black community.
Mieko Vernon, is a thriving breast cancer survivor. She was diagnosed in her 30s and just celebrated her 10th year cancer free. Mieko, who is a CBBC member and currently serves treasurer, is a pioneer of story sharing and how its impact can save lives among the African American community.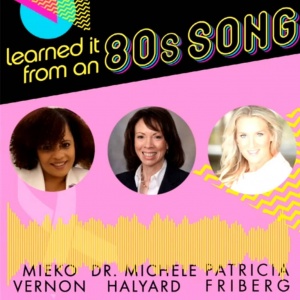 In this episode you will learn these "Totally Rad" tips
• How when we come together as the human race we can make significant changes in our world.
• How we can learn and help understand the unique disparities that black women with breast cancer may face.
• How sharing your story and experience can help the lives of others.